OTPC Board of Directors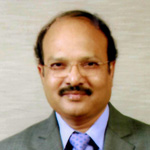 Mr. Shashi Shankar (Chairman)
Mr. Shashi Shanker is a graduate in Petroleum Engineering from Indian School of Mines, Dhanbad and MBA with specialization in Financial Management from IGNOU. Mr. Shanker did his GMT from IIM, Lucknow and Leadership Development Programme at ISB, Hyderabad under "Shangsaptak" programme.With an impressive professional experience of over three decades with ONGC, Mr. Shanker has wide exposure in diverse E&P activities and has been at the helm of drilling operations in various challenging assignments. A performer par excellence, he has received various awards notably "Young Engineer Award" and "Drilling Engineer of the Year 1998".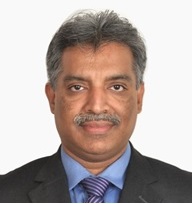 Mr. Sanil C. Namboodiripad (Managing Director)
Mr. Sanil C. Namboodiripad holds BTech. in Electrical & Electronics Engineering with MBA in Finance. He has over 30 years of rich experience in O&M of Gas based combined cycle power plants, Coal fired power plants and EHV Transmission Systems. He started his career with NTPC where he worked for 17 yrs in large gas turbine power plants. Later he worked with Reliance Power with main focus on establishing O&M strategies, Systems and Processes and M&D systems for the power stations being setup by Reliance. He has also worked with Sterlite Power as Head – Asset Mgmt of the pan India EHV transmission assets of Sterlite. Prior to joining OTPC, he was associated with Adani Transmission where he was managing the portfolio of 25 EHV substations and more than 11000 circuit kms of EHV Transmission lines.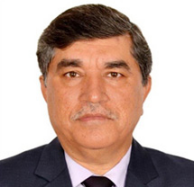 Mr.Subhash Kumar (Director)
Mr. Subhash Kumar is Fellow Member of ICMAI and also Associate Member of ICSI. He is an alumni of Punjab University, Chandigarh with Master's degree in Commerce with Gold Medal . He has to his credit over 30 years of rich experience in Finance & Budget, Treasury Planning & Portfolio Management, Global Acquisition & Expansion. Prior to joining as Director (Finance), ONGC on 31 January, 2018, Mr. Kumar served a brief stint with Petronet LNG Limited where he joined as Director (Finance) in August 2017. Mr. Kumar has served ONGC and its Subsidiary ONGC Videsh, the overseas arm of ONGC in various key positions for more than 20 years and had been instrumental in many key acquisitions and expansion of company's footprint in 17 countries.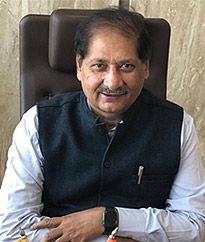 Mr. O.P. Singh (Director)
Mr. O.P. Singh is a Mechanical Engineer with more than 32 years of proven management experience across the various technical and commercial roles in his professional career. He has a deep industry understanding and extensive experience of offshore and onshore operations. Mr. Singh has played major roles in handling the challenging deepwater drilling project in India and overseas. Mr. Singh with his enthusiasm, discipline and strong leadership has been able to turnaround the performance of the Nhava Supply Base. As Tripura Asset Manager, he enhanced the overall performance of the Asset by fast – tracking projects and synergizing resource mobilization and its utilization. Mr. O.P. Singh is a professional with open-minded and forward-looking approach, with firm belief in team-work. Mr. Singh has taken over charge as Director (T&FS), ONGC on 1st April 2020.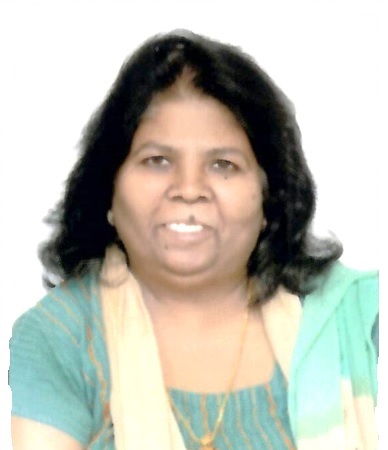 Ms. A Vizaya Sree (Director)
Ms A. Vizaya Sree, is a B-Tech (E&CE) from JNTU Kakinada, Andhra Pradesh . She has over 34 years of rich experience in all functions of Infocom Services of ONGC i.e. O&M of Electronics / Instrumentation equipment, communications, IT, Networking, SCADA in various locations. She was also made a member of the Crisis management Team responsible for handling Blowout etc. at HPHT areas of KG Project. Besides she also played an active role in developing & upgrading of technical skills of Multi-Disciplinary Team which enabled successful rollout of enterprise wide IT Projects like ERP (SAP), DISHA (Paperless Office) etc. Currently she is working as Chief GM (E & T) in ONGC.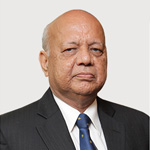 Mr. A. K. Purwar, Master's Degree in Commerce from Allahabad University, has about 40 years of experience in Banking Industry. He served State Bank of India as Chairman for over three years. Prior to that, Mr. Purwar was the Chairman of a fully owned subsidiary of SBI, State Bank of Patiala.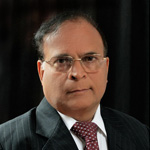 Dr. V. K. Garg, a PhD in Business Administration has served in the Energy Sector, Power and Oil, in various capacities at senior positions. Under his leadership, Power Finance Corporation made successful transition for Mini Ratna to Navratna PSU, the highest recognition for any public sector company from Govt. of India for its performance.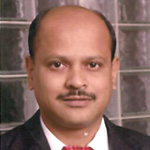 Mr. M. M. Joshi (Director)
Mr. M. M. Joshi is MBA from IIM Kolkata besides holding Degree in Engineering from IIT, Delhi. He has to his credit over 20 years of rich experience across operations and investments, principally in the transportation and energy sector. He has worked with GMR, Tata Power, Powergen and ICICI Limited in the past. He is currently associated with IDFC Alternatives Limited as Partner, infrastructure.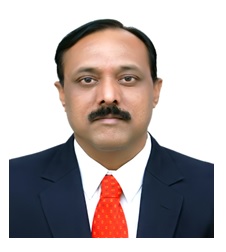 Dr. M. S. Kele (Director)
Dr. M. S. Kele is graduate in Electrical Engineering with MBA and LLB from Aurangabad University besides holding other academics qualifications in Power Distribution Management, Energy Audit, Journalism etc. He has done PHD in Power Distribution Franchisee from Nagpur. He has authored 14 books and has contributed over 150 articles on various topics in various magazines and newspapers. He is multidimensional personality with over 30 years of rich experience in power distribution sector. He is a leading expert & analysts in the power distribution. Before joining as CMD, TSECL he has worked at key positions with various private and public sectors companies.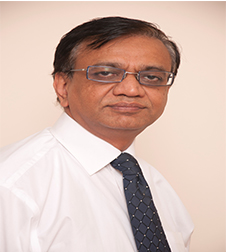 Mr. Keshav Prasad T. S. (Director)
Mr. Keshav Prasad, a Mechanical Engineer with distinction from Visvesvaraya College, Bangalore and Masters in Management has over 34 years of rich experience in various leadership positions in Project EPC operation, Solar Cell and Module Manufacturing Operations, Engineering, Technology, Sourcing, Asset management, Business development etc. Prior to his current role in IL & FS Group he worked with Tata Solar Group & at various important positions. He also served as Scientist at Vikram Sarabhai Space Center (ISRO)for 5 years. Currently he is associated with IL & FS Energy as Chief Operating officer and also leading Saurya Urja Company of Rajasthan Limited as CEO cum WTD since January, 2019.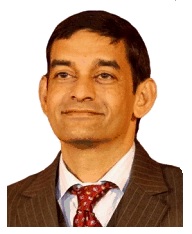 Mr. Ashwani Kumar (Director)
Mr. Ashwani Kumar is PGDM from IIM, Bangalore and holds a Bachelor of Engineering degree in Mechanical stream from Regional Engineering College, Jaipur. He is an alumnus of Harvard Business School having attended the General Management Programme in 2001. Prior to joining IL & FS Group, Mr. Kumar served Larsen & Toubro Ltd. as Chief Executive- Power Development. He was responsible for overseeing L&T initiatives in Iran & China. He was also heading the Corporate Strategy for Infrastructure, Heavy Engineering, Defence and Hydrocarbon verticals. He has also worked with Reliance Power Ltd, as President- Corporate Development and PowerGen India Ltd. as Business Development Director- India. He has also been part of OTPC's Board in past.
Note: * Mr. Satyajit Ganguly ceased to be director of OTPC with effect from 27th May, 2020 pursuant to completion of tenure as Managing Director.
Note: * Mr. N.C. Panday ceased to be director of OTPC with effect from 27th April, 2020 Pursuant to withdrawal of nomination by ONGC .